Ghauri – From Nothing to Everything
Ghauri – From Nothing to Everything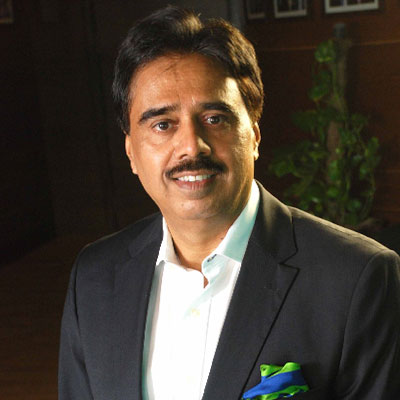 Writing my book was another milestone for me and a success factor. 'Ghauri – From Nothing to Everything' is a combination of my biography as a human being and the key to success as an entrepreneur. Victory doesn't come easy, which is something I really want to convey to the younger generation. It doesn't fly into your hands after a few clicks, it takes many failed attempts and effort to reach a goal you can call triumph.
People may say this book acts as a guidebook for the youngsters of Pakistan to excel in the field of business, particularly the Information Technology industry which is what NETSOL is all about. I remember one of my biggest achievements, scoring a deal with Mercedez Benz during the 90s by developing a unique software solution for them. It gave me and my company a great pleasure to be in link with a prestigious company. From then onwards, my hope and motivation raised the roof.
Waiting for an opportunity doesn't get you far, one needs to be ambitious to achieve their targets in life. No one asks the businessmen if and how many times they have failed in schooling because the focus is all on the present, glorified life. But I'm not ashamed at mentioning that I had very poor educational skills to the extent that my teachers were annoyed at my lack of knowledge and would promote me without taking exams. I wasn't very book smart but I was a street smart child. I carried an inherent skill of decision making which is key to success in life. This ability has helped me become successful in my career. I had to make decisions at crucial moments in my lifetime, which if I hadn't, NETSOL wouldn't be standing where it is today.
I never once thought that a boy like me, born in a small city called Bahawalpur would raise the standards of NETSOL to be listed at NASDAQ USA, with the help of my brothers and Netsolians of course. It has resulted in a large number of foreigners serving NETSOL at this level.
I was brought up in Lahore, and after graduating from FC college, my father sent me to Romania for higher studies. Although I completed my master's in Petroleum Engineering, my passion had always been for computers which led me to City Bank Saudi Arabia where I was employed as a data operator, followed by a job in BHP Steel Australia to look after computer networking. I returned to Pakistan in the early 90s and that is when my dream became a reality. In 1996, NETSOL was born and since then I have never looked back.
Soon, my book will be part of the syllabus of leading universities as a case study of a successful Pakistani entrepreneur. The Lahore University of Management Sciences (LUMS) has already incorporated the case study of NetSol for its students. My advice for the younger generation would be to read a copy of 'Ghauri', for it isn't just a story about my journey, but a learning experience filled with ideas and tactics to become a successful entrepreneur.