My Dreams Became a Reality When NETSOL Signed a $100 Million Contract in December 2015
My Dreams Became a Reality When NETSOL Signed a $100 Million Contract in December 2015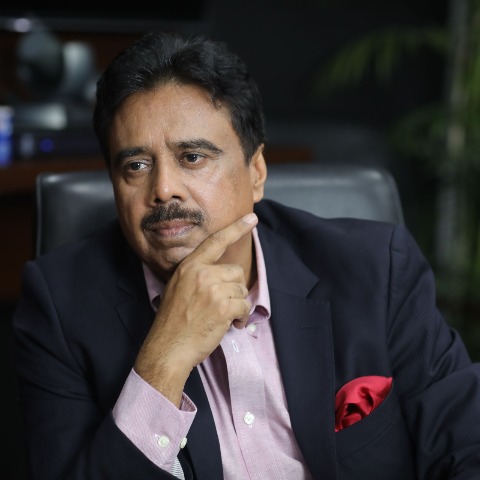 NETSOL Technologies was founded 27 years ago, providing IT software solutions serving the fortune 500 companies globally in the leasing and financing industry, and is one of the most successful software development firms in Pakistan. It has been the nation's leading software exporter for a long time and presently takes care of a really noteworthy rundown of worldwide blue-chip clients, including some of the greatest names worldwide in the IT industry. NETSOL has gained worldwide recognition and exponential growth, topping the list of IT companies in Pakistan and serving blue-chip clients all over the world.
When I returned to Pakistan from Australia, I was only an IT consultant, but I was always a software guy. I wanted to mold my passion into a company the World would notice. I had to get through some pretty difficult times. Still, we continued building NETSOL Technologies into a leading company that provides innovative IT solutions to the global asset finance and leasing industry. We believed we could do it, and we did it, but this was not an overnight success.
I was cited as the Bill Gates of Pakistan because of my incredible achievements as an IT entrepreneur. I always say that it's never about companies, It's always about people once you have gained the trust of your people, the success is yours. My dreams became a reality when NETSOL signed a contract valued at more than $100 million for its NFS Ascent services.
NFS Ascent is a next-generation platform for the auto, equipment finance, and leasing industry. Utilizing the company's experience working with Fortune 500 companies for 40 years, NETSOL has designed a state-of-the-art IT and business process environment with NFS Ascent. It lets auto captive and asset finance transform their legacy-driven technology into a business process environment.
This is a transformative and the largest contract in the history of NETSOL Technologies, which reflects the company's professionals' hard work, and it will pay us in our business growth. This contract is 20 years of hard work to include NFS Ascent into a new market. Our enthusiastic employees have worked steadily to reach this level, and today we can deliver our best work to our clients because our progress has been solely our hard work. The central point in getting this agreement has been our capacity to persuade our long-standing client of the capacity to deliver. We believe this task will be a distinct advantage for NETSOL Technologies and Pakistan's IT industry.
This contract is a testament to our responsibility to innovation, excellence, and advancing a culture inside NETSOL of continually endeavoring to carry on with work in new and progressive ways. Our state-of-the-art product by asset finance and leasing shows that we are constructing the best new products and services by the best minds in the business.
As a leader, I want our youth to know that it doesn't matter how many times you fail; as long as you keep trying new things, you will succeed in life because good things come to those who wait patiently. A vast market is waiting for us to deliver the best services worldwide.
This contract will end up being extraordinary and historic for the Pakistani tech industry as it is perhaps the most significant contract that NETSOL Technologies have achieved remarkably. We are very excited about it. Hopefully, this incredible agreement will take NETSOL to another level in the premium world of the tech industry globally.